Mudfest 2014 Winners Announced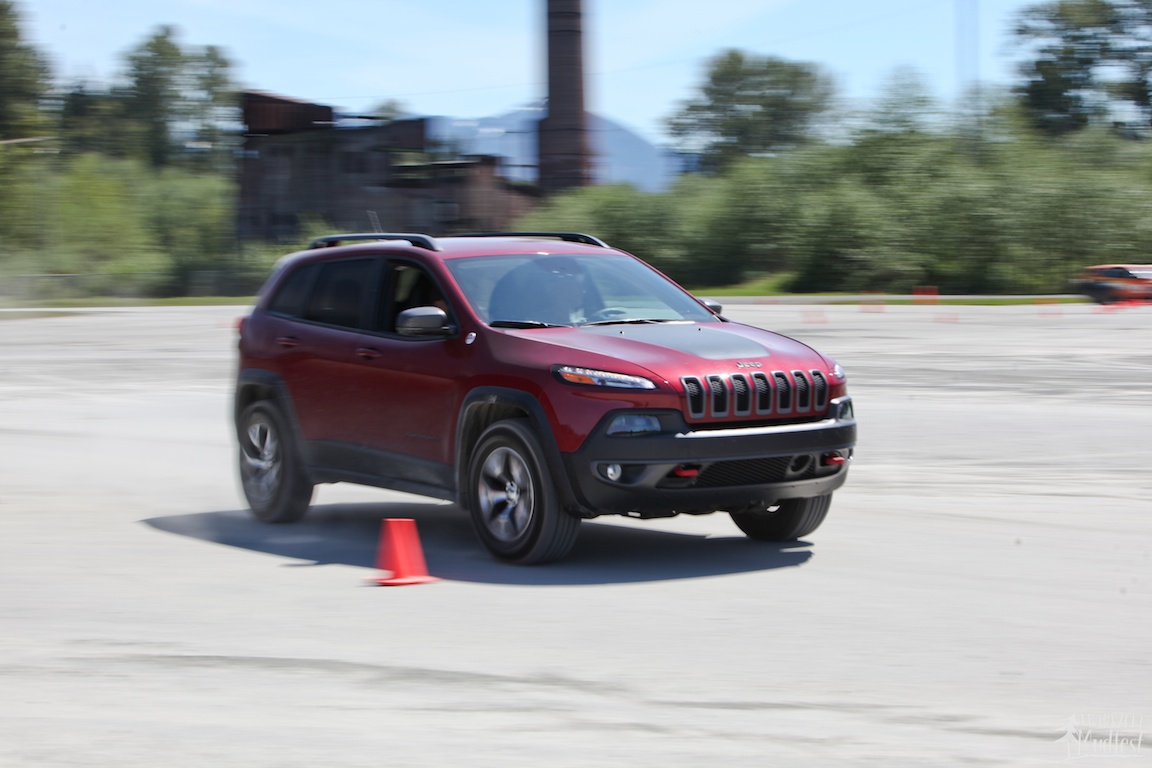 FOR IMMEDIATE RELEASE
NWAPA Announces 2014 Northwest Outdoor Activity Vehicle of the Year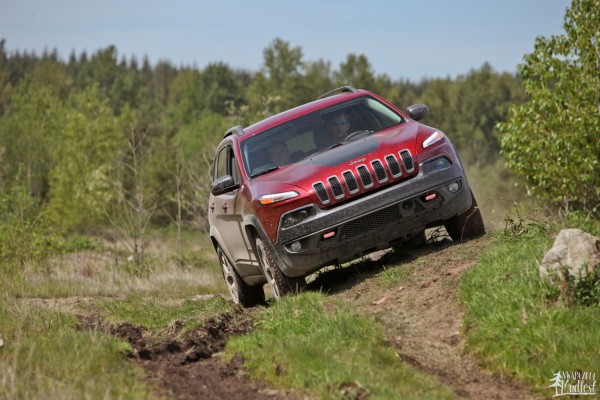 Snoqualmie, Wash. – May 2, 2014 – The Northwest Automotive Press Association (NWAPA) has named the 2014 Jeep Cherokee Trailhawk as its 2014 Northwest Outdoor Activity Vehicle of the Year. The 2014 Jeep Cherokee Trailhawk demonstrated outstanding performance, features, off-road capabilities, fuel economy and value after rigorous testing during NWAPA's annual Mudfest competition. This is the event's 20th year.  
More than 20 NWAPA automotive journalists spent two days testing vehicles on autocross, paved, and off-road routes at the 310-acre DirtFish Rally School site in Snoqualmie. Journalists tested 23 vehicles from 16 manufacturers to select winners in five categories: compact utility, family utility, premium compact utility, premium standard utility and extreme capability vehicles. The attending journalists selected from among these category winners to determine an overall winner.
It was a tough competition with many excellent entries in each vehicle category, but the vehicles below were a cut above the rest:
Best Compact: 2014 Jeep Cherokee Trailhawk 4×4
Best Premium Compact: (Tie) Volvo XC60 T6 AWD and Mercedes-Benz GLK250 BlueTEC
Best Family: 2015 Kia Sorento SX AWD
Best Premium Standard: 2014 Jeep Grand Cherokee Limited 4×4 ECODiesel
Best Extreme Capability: 2014 Land Rover Range Rover HSE
Best Overall: 2014 Jeep Cherokee Trailhawk 4×4
Journalists tested on-road capabilities of each vehicle on a wetted-down autocross course and public roads around the DirtFish site. Two off-road courses were available, with a moderate off-road course designed for all vehicles with dirt, gravel, mud and ruts. Vehicles with extreme off-road capability were subjected to a tougher course designed to simulate leisure off-roading that fully benefits from locking differentials as well as superior axle articulation and approach angles. While three vehicles were officially entered in the extreme capability class, the 2014 Jeep Grand Cherokee Limited 4×4 ECODiesel and the 2014 Jeep Cherokee Trailhawk 4×4 were also qualified for the tougher course.
NWAPA donation to Oso landslide recovery efforts
NWAPA is donating $1,000 to a local K9 Search and Rescue organization in support of its tremendous contribution to the Oso landslide recovery efforts. Many NWAPA members reside in the Puget Sound region not far from the disaster area.
About NWAPA
NWAPA (www.nwapa.org) is a professional organization of automotive journalists and media members from throughout the Pacific Northwest and Canada. Founded in 1991, NWAPA includes 45 voting members representing more than 100 newspapers, magazines, radio stations, media groups and the Internet. Non-voting members include representatives from automotive manufacturers and related industry professionals.
Photos:
Credit: NWAPA/Josh Mackey