Mudfest History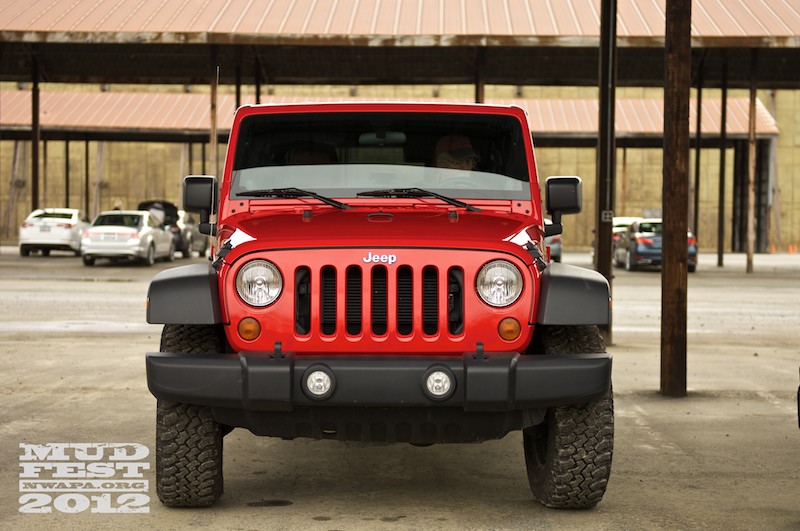 The heavy hitting 4×4 SUV market isn't as significant as it was during the early years of the Mudfest event. However, the sport utility vehicle and crossover market is nonetheless a weighty portion of American automotive sales.
Around late March each year, NWAPA members gather for two days in a remote and muddy location to test—both on and off road—the driving prowess of the industry's latest SUV and CUV creations.
At the end of the event, members tally up their scorecards and, based upon any number of criteria, crown one vehicle Sport Utility Vehicle of the year.
To see this and previous years winners, look to the links below.
---
SUV of the Year

2010 Land Rover Range Rover Sport Supercharged

Best Affordable SUV
Best Family SUV
Best Luxury SUV

2010 Land Rover Range Rover Sport Supercharged

Best Off-Road SUV
---
Best Value SUV
Best Family SUV
Best Luxury SUV

Mercedes Benz ML320 BlueTEC

Best Green SUV
Best Off-Road SUV

Land Rover Range Rover Sport

SUV of the Year

Land Rover Range Rover Sport
---
Under $25,000
$25,000 – $34,999
$35,000 – $45,000
Over $45,000
Best Value
Best Off-Road

Land Rover Range Rover Sport

SUV of the Year
---
Under $25,000
$25,000 – $34,999
$35,000 – $45,000
Over $45,000
Best Value
Best Off-Road
SUV of the Year
---
Best Of Class
Best Of Class
Best Of Class
Best Of Class
Best Value
Best Off-Road
SUV of the Year
---
Best Of Class
Best Of Class
Best Of Class
Best Value
Best Of Class
SUV of the Year
---
Under $30,000
$30,001 to $40,000
$40,001 to $45,000
$45,001 and above
Best SUV Value
SUV of the Year
---
Under $25,000
$25,000-34,999
$35,000-49,999
$45,000 and Over
Best Overall SUV Value
SUV Of The Year
---
Economy
Mid-size
Full-size
Luxury
SUV of the Year
---
Compact
Mid-size

Jeep Grand Cherokee (Defending champion in this category)

Full-size
Luxury
SUV of the Year
---
Under $25,000
$25,000-32,999
$33,000-39,999
$40,000 and Over
Overall Winner
---
SUV of the Year
Best in Class 4 cylinder

Subaru Legacy Outback Limited

Best in Class 6 cylinder
Best in Class 8 cylinder
---
SUV of the Year
Best in Class 4 cylinder

Subaru Legacy Outback Limited

Best in Class 6 cylinder
Best in Class 8 cylinder

Jeep Grand Cherokee 5.9 Limited
Lincoln Navigator (tie)